Atithi Dine and Coffee Shop: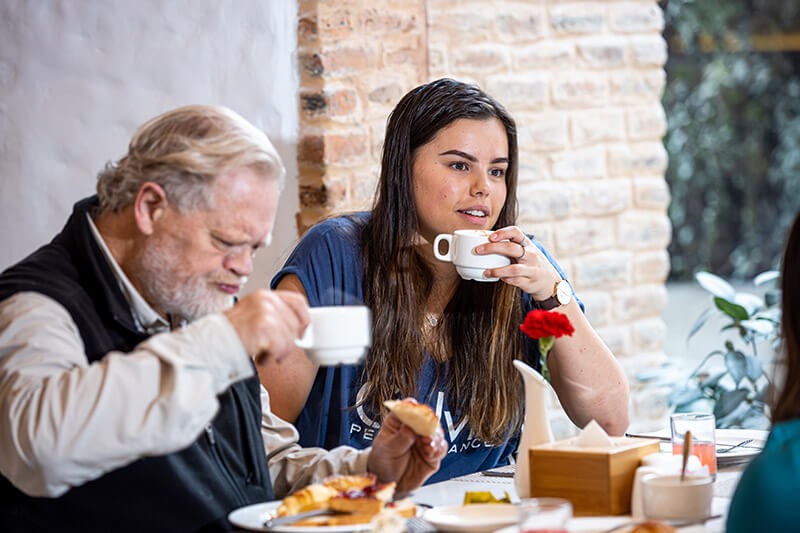 Atithi is a Nepali word which is translated as a guest in English. Atithi dine is located on the ground floor of the Hotel and serves you authentic and international snacks and Mediterranean dishes. The Dine is a great palace to hang out with your friends, family and business associates while enjoying your breakfast and lunch.
Marpha Lounge and Bar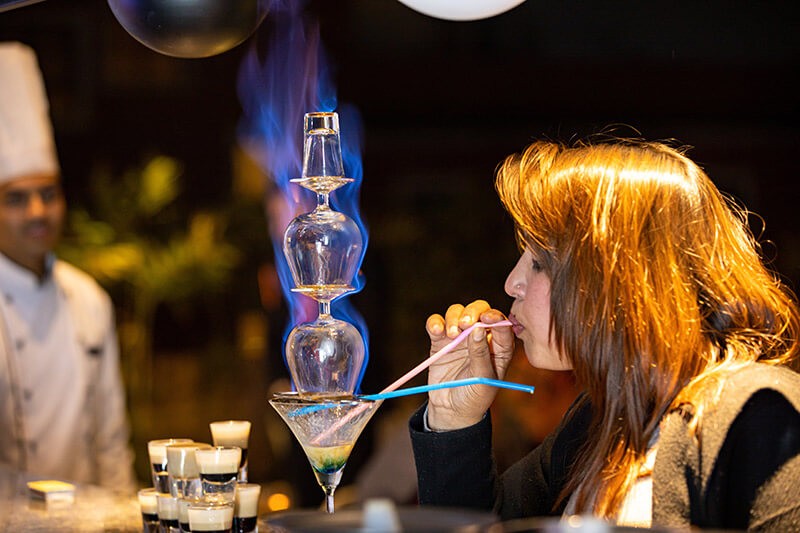 Marpha Lounge and bar is a fine dining restaurant with a spacious lounge Bar situated on the 7th floor with great panoramic views of the Himalayas and the valley of Kathmandu. Themed on the high Himalayan valley of Nepal, Marpha, the walls, and ceilings along with the couches, tables, and chairs are all dominated by white and muddy brown hues.
The lounge opens for afternoon snacks, drinks, and cocktail à la carte Dinner. Afternoon Snacks and drinks are available from 2:00 P.M to 5:00 P.M and the bar again opens at 6:00 P.M and 10:00 P.M for evening snacks, drinks, and dinner.
Lobby: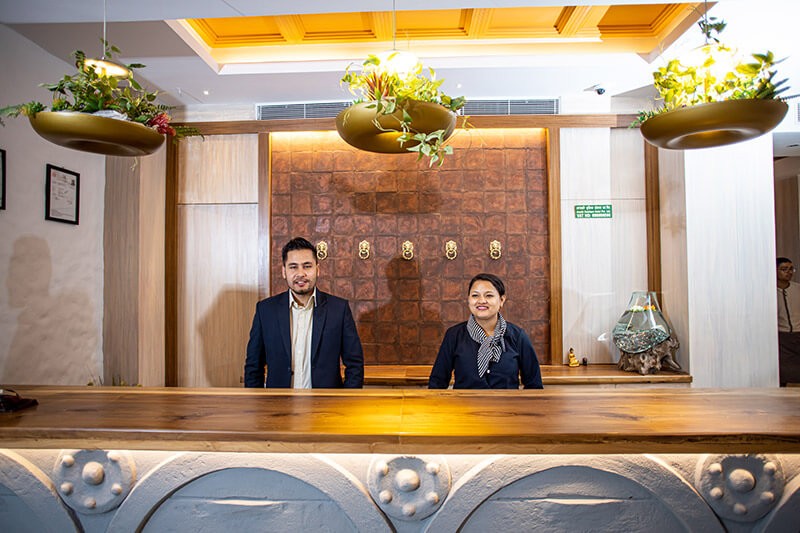 Our lobby is a welcoming place for our guests to check-in, check out and unwind with a drink. We offer an open tea and coffee bar at the lobby, complimentary during all hours of your stay with us. Our Lobby/Reception is open 24/7 and you are welcome at any time for great accommodation.